Norwegian suspected of role in Kenya's Westgate attack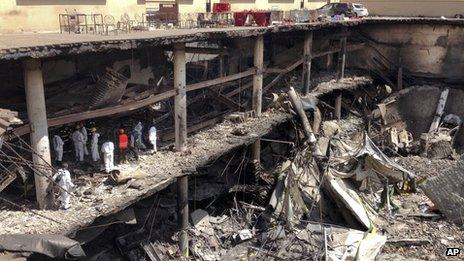 Norway's intelligence agency says it is investigating whether a Norwegian citizen was involved in the attack on Nairobi's Westgate shopping centre.
The PST said it had sent investigators to Kenya to try to verify the claim.
It said it was opening an inquiry "based on information that a Norwegian citizen may have been involved".
A Norwegian of Somali origin may have been involved in planning and carrying out the 21 September attack in which at least 67 people died, the PST said.
"The enquiry will primarily be aimed at helping prevent new terrorist acts and [determining] to what degree the Norwegian... was involved in the attack," the agency said.
It added that it would also try to establish if the unnamed suspect had ties to Somalia's al-Shabab, the al-Qaeda-linked militant group which said it had carried out the attack.
The PST said it was working to assess any potential threats to Norway and Norwegian interests.
Reports have suggested that an al-Shabab leader targeted at the weekend in a US military operation may have spent time in Norway.
The 5 October raid failed to capture Abdukadir Mohamed Abdukadir, alias Ikrima. He is thought to be a Kenyan citizen of Somali origin, one of many Kenyan Somalis and other foreign fighters who have joined the group.
Norway's TV2 reported earlier this week that Ikrima had travelled to Norway and applied for asylum in 2004 but left in 2008 before there was a decision on his application.
Norwegian officials have not commented on the claims.
Last week Kenya's military identified four men it said were involved in the Westgate siege. It said Abu Baara al-Sudani, Omar Nabhan, Khattab al-Kene and Umayr were killed during the standoff.
Sudani was said to have led the group, although it is not clear if he really is from Sudan. Nabhan was a Kenyan of Arab origin and Kene a Somali linked to al-Shabab. Details about Umayr were not available.
Related Internet Links
The BBC is not responsible for the content of external sites.