Irish nanny Aisling Brady McCarthy set to face US murder trial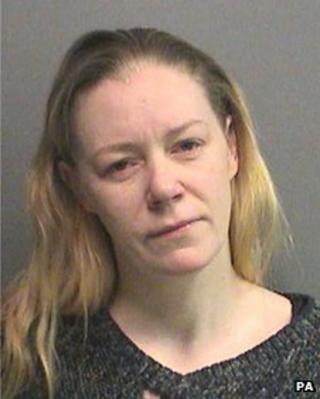 An Irish nanny who is charged with murdering a child in her care in the US will be ready to face trial in April, according to her defence team.
Aisling Brady McCarthy, originally from County Cavan, is accused of attacking one-year-old Rehma Sabir at the baby's home in Cambridge, Massachusetts.
The baby died on 16 January 2013.
At a hearing in Middlesex Superior Court, Massachusetts, the nanny's lawyer said they were awaiting medical reports on the baby's fractures.
Police were called to the Sabir family home in Ash Street, Cambridge, on 14 January where the child was found to be breathing but unconscious in her cot.
She died two days later at the Children's Hospital in Boston. A later autopsy ruled that the cause of death was blunt force head injuries.
The prosecution allege that the child was in the care of her nanny at the time and that the defendant was the only person who had contact with Rehma during the period she sustained her injuries.
Ms Brady McCarthy was arrested days later, and six months ago she was indicted on charges of first degree murder and assault and battery on a child causing bodily injury.
The 35 year old did not attend the brief pre-trial hearing, according to the Irish Times newspaper.
It reported that the judge said she was still considering a defence motion to have the charges dismissed, on the basis that 90% of the evidence presented before the indictment was inadmissible.
The paper said a defence lawyer told the court his team were awaiting medical and radiology reports on the existence of bone fractures.
Ms Brady McCarthy has been living in America since 2002 and has worked as a nanny for the Sabir family for six months up until their baby's death.
She denies the charges against her.
The case is due back in court on 19 November.