EU restarts talks with Turkey after three years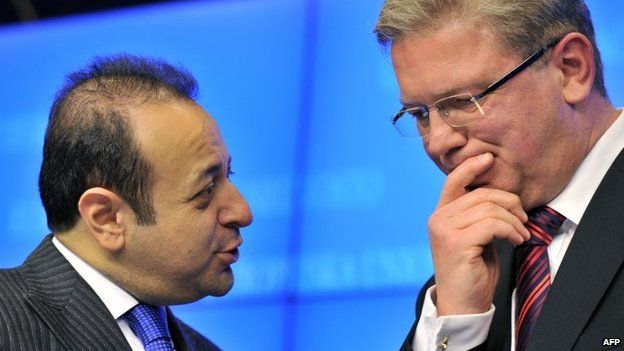 The European Union has opened a new round of talks with Turkey on the country's 26-year-old application to become a member.
Negotiations had been suspended for nearly three-and-a-half years.
A recent EU report criticised the police in Turkey for using excessive force during mass protests in June.
But the EU Commissioner for Enlargement, Stefan Fuele, said such events only underlined the importance of Turkey's engagement with Brussels.
A spokesman for the Turkish government called the latest talks a "real turning-point" in relations.
Turkey signed an association agreement with the EU (then the European Economic Community) back in 1963.
Over the years negotiations have stalled over a range of issues, including concern over freedom of speech and democracy, treatment of religious minorities, judicial reform, and ongoing tensions with Cyprus, an existing EU member.
Some EU politicians worry that such a large, mainly Muslim country would change the whole character of the EU, while others point to the young labour force that Turkey could provide for an ageing Europe.
Tuesday's talks in Brussels focused on one of 35 policy areas, or chapters, in which candidate-states must meet EU standards in order to join the 28-member bloc.
Chapter 22 deals with regional policy and covers job creation, competitiveness, innovation, economic growth, improved quality of life and sustainable development.
Linas Linkevicius, foreign minister of Lithuania which currently chairs the EU, announced that "further progress in the accession process" had been made.
"We also welcome important progress on reforms that have been recently made in Turkey, in particular positive developments in the area of democracy and rule of law," he said.
Mr Fuele said the EU must remain "the benchmark for reform in Turkey". "We need more engagement, not less," he said.
Turkey's Minister for EU Affairs, Egemen Bagis, quipped in reply: "Stefan, I want to assure you, we are ready to not only get engaged but also get married, which metaphorically is full membership."