Parcel block by DHL and FedEx hits Russian consumers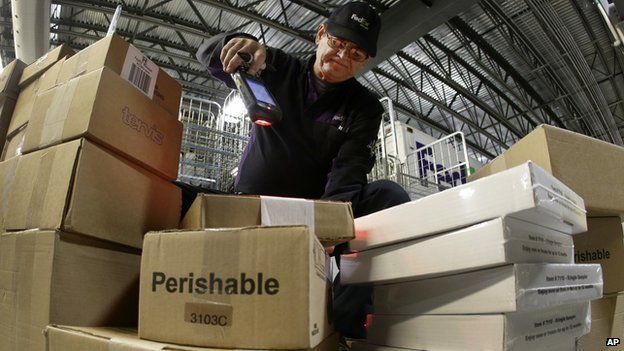 The express delivery services DHL and FedEx have suspended shipments of parcels to private individuals in Russia, blaming stricter customs rules.
The suspension affects goods ordered on the internet by Russian customers.
Extra documents are now required for Russians to receive parcels from abroad, including passport details.
Business customers are not affected, Russian media report. Russians ordered about 30m parcels from abroad last year.
A senior manager at DHL Express in Russia, Yury Shevchenko, told BBCRussian.com that his company would totally halt parcel deliveries to Russian individuals from 27 January because of extra documentation demanded by the customs authorities.
The suspension is expected to mean extra business for the Russian state postal service, Pochta Rossii, though many foreign internet firms prefer to send their goods through Western express parcel services.
Reuters news agency says it has seen a draft letter indicating that other providers such as UPS and DPD also plan to suspend their deliveries of parcels to individual Russian customers.
TNT Express told the BBC that it "continues to offer its international delivery service to and from Russia without additional restrictions - customers can continue to use all our services as normal".
The Russian market accounts for less than 2% of goods ordered on the internet and delivered by the express services.