Power cuts as Storm Qumaira batters west of France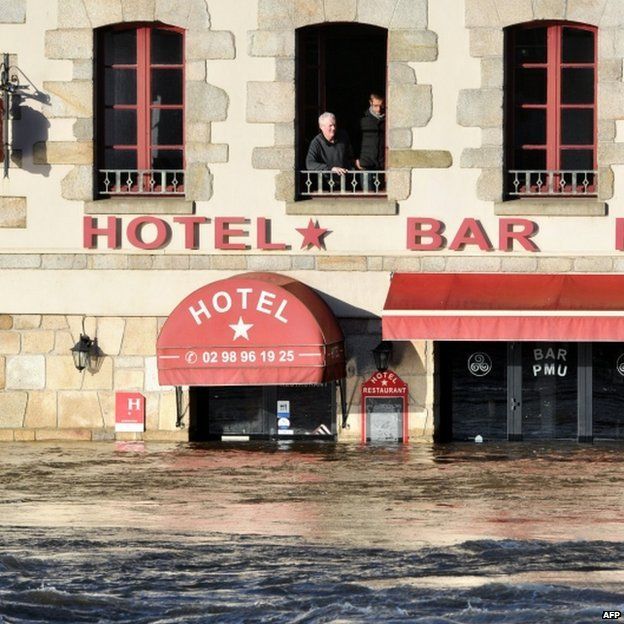 A fierce storm has battered the west of France, leaving 55,000 people without power and flooding houses and commercial buildings in Brittany.
Storm Qumaira brought winds of up to 120km/h (75mph), cutting power mainly in the Loire Valley, but also Normandy.
Floodwater swamped streets in the Breton towns of Quimperle and Morlaix.
Gale-force winds and blustery showers are expected to continue into Saturday, with possible disruption to cross-Channel ferry traffic.
Gusts of up to 110km/h are possible as a new Atlantic storm approaches from the British Isles, BBC forecaster Peter Sloss said.
However, the winds are expected to ease on Sunday.
Storm Qumaira is losing strength as it moves towards the Netherlands and Denmark.
Thousands of homes were also cut off from the French grid in Picardie and in the Ile-de-France region around Paris.
ERDF, the distribution unit of state-controlled utility EDF, said it hoped to restore power by Friday evening.
In the UK, severe weather warnings are in place for rain and wind in south and south-west England, the south Midlands and south Wales, with a flood alert for Tayside in Scotland.
Parts of England have seen their wettest January in more than 100 years.