Irish penalty points system faces criticism in report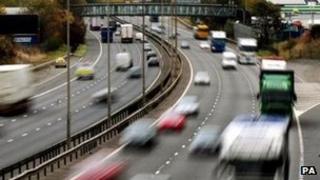 Irish police's handling of penalty points for motorists is expected to be strongly criticised in a report.
An independent government-appointed body spent eight months investigating how the penalty points system works in practice and how it could be improved.
The Garda Inspectorate was commissioned last May to look at alleged abuses of the system.
It is expected to recommend that officers will no longer be allowed to remove penalty points.
Instead, the administration would be centralised under a stricter centralised system, that would log all appeals and provide explanations for why penalties were quashed.
The report is believed to contain a number of other recommendations:
A legal loophole that caused problems in fining drivers of company cars, hire cars and unregistered vehicles should be closed
Heavy penalties on firms that refuse to name offending drivers could be allowed if legislation is enacted
Officers who breach traffic laws while on duty without good reason should be disciplined
In cases involving off-duty officers, superior officers should be told of any detection as it could impact on assignment duties
The report identifies a number of cases where points should not have been cancelled. For example, one taxi driver had points wiped out five times in a 10-month period, while another motorist had three penalties cancelled - two on consecutive days - because he claimed he was late for work.
Minister for Justice Alan Shatter is to brief the cabinet on the report's findings later on Wednesday.
"There must be no question mark hanging over the integrity of the fixed charge notice system and in the application of penalty points," he said.
"No individual should receive preferential treatment because of their perceived status, relationship or celebrity.
"The law and any discretionary application of it to individuals must be administered fairly, with compassion and common sense.
"No member of the Garda force should feel compelled by a person's position, relationship or celebrity status to treat that person any more or less favourably than any other person."