Symphysiotomy survivors file complaint with United Nations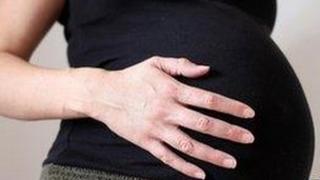 A campaign by Survivors of Symphysiotomy is taking a complaint against the Irish government to the United Nations.
The organisation has filed documents with the UN Committee Against Torture and the UN Human Rights Committee
Symphysiotomy was a controversial procedure that involved widening a woman's pelvis during childbirth.
It is estimated up to 1,500 women underwent the surgery between the mid-1940s and mid-1980s.
Michael Lynn, barrister for Survivors of Symphysiotomy, said: "We believe the government is in continuing violation of its obligations under international law.
"There has been no full, thorough and impartial investigation into what happened."
Last November, the government appointed Judge Yvonne Murphy to examine the possibility of setting up a redress scheme for survivors.
However Marie O'Connor, chairperson of Survivors of Symphysiotomy, said this would not be an "effective remedy" for victims.
She added: "This is because it is to be an ex-gratia scheme, which by definition does not admit liability and therefore fails to admit wrongdoing."
Symphysiotomy, which was sometimes carried out without consent or with no information given about its risks, has since been linked with chronic conditions such as pain, incontinence and mobility problems.
Its use began to decline in the late 1950s as confidence increased in the safety of repeated caesarean sections, but Our Lady of Lourdes Hospital in Drogheda, County Louth, continued with the procedure until 1984.