Belfast rapist Edward Connors to be extradited from Dublin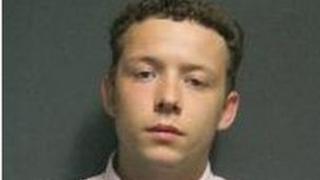 A Northern Ireland rapist who was on the run in the Republic of Ireland for over a year is to be extradited.
Edward Gerard Connors, 20, raped an American tourist in Colin Glen forest in west Belfast in 2008.
Afterwards he fled to Dublin but later gave himself up and was sentenced to eight years with two years probation.
He was released from custody in 2012 after serving four years but an arrest warrant was issued over an alleged breach of the terms of probation.
In July 2012, Connors was arrested at Labre Park in west Dublin, and a week later he appeared before Cloverhill District Court charged with failing to notify the authorities of his name, address and date of birth contrary to the Sex Offenders Act 2001.
He successfully applied for bail but failed to show up for a scheduled court hearing on 29 August, 2012.
Connors was arrested again in November 2013 and a month later was sentenced to four months at Cloverhill District Court.
The High Court heard evidence that Connors was subsequently arrested on 23 January on foot of a European Arrest Warrant.
NI authorities had sought Connors' surrender on offences relating to the obstruction of a constable and failure to comply with travel notification and other requirements of his probation.
A judge has ordered the surrender of Connors to NI authorities.
He remanded Connors to Cloverhill prison until lthe order comes into effect.