Child rescued from locked Dublin ambulance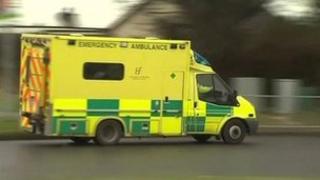 Fire and rescue authorities in the Republic of Ireland have launched an investigation after a child became locked in an ambulance.
The child was trapped while being taken to Temple Street Children's Hospital in Dublin on St Patrick's Day.
It took 40 minutes to free the occupants, including the child's parents and a paramedic, after a power failure caused all the doors to lock.
After being rescued, the child was transferred to hospital and treated.
Dublin Fire Brigade said an investigation has started and that they are taking the incident very seriously.
A fire engine was dispatched to rescue the four occupants.
It is understood the rescue was held up due to the ambulance's emergency exit not working properly.