Limerick toddler found wandering alone at 02:00 GMT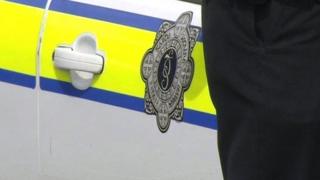 A two-year-old boy has been found wandering alone at about 02:00 GMT in the Republic of Ireland.
The toddler was discovered on the main Limerick to Dublin road, having walked more than mile from his home in the Garryowen area of Limerick city.
He had managed to climb out of his cot, open his front door and leave his house without the knowledge of his parents, who were asleep at the time.
The child was safely reunited with his family by police at about 04:00 GMT.
Relieved
The wandering toddler had been spotted on the road by a passing motorist who immediately called the police.
Officers took the child to Henry Street Garda station where they gave him blankets while they tried to find out where he had come from.
A couple of hours later, they tracked down his family after noticing that the front door of their house was open.
They woke the boy's parents to inform them, and the couple were said to be very relieved that their child was safe.