Gran Canaria: Tug boat mistaken for plane crash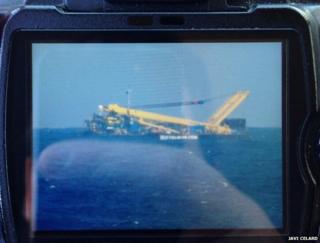 A tug boat ferrying a large object at sea sparked an alert off the Spanish Island of Gran Canaria after being mistaken for a crashed plane.
Local media said a plane had plunged into the sea close to the island and rescue services were sent to the scene.
But the Spanish authorities quickly revealed the alert was a false alarm.
Pictures of a tug boat taken from the shore showed a large structure that at a distance resembled an aircraft's fuselage.