Irish tapes 'could help Sophie Toscan du Plantier murder inquiry'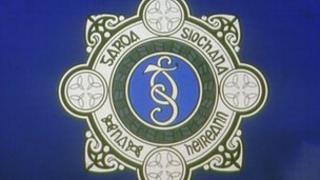 Secret recordings of phone calls made at Irish police stations could aid the inquiry into the unsolved murder of a Frenchwoman, her family has said.
Sophie Toscan du Plantier was killed near her holiday home in Cork in 1996.
Last week, it emerged that Irish police have almost 2,500 tapes of phone calls made to and from their stations, with some dating back to the 1980s,
The Frenchwoman's family lawyer said tapes related to her case could be of major interest to a French inquiry.
'Always denied'
Mrs Toscan du Plantier, a 39-year-old film producer, was beaten to death outside her isolated property in west Cork in December 1996.
Detectives in Cork arrested Englishman Ian Bailey twice, on suspicion of murder, but he was never charged and has always denied any involvement in the killing.
Mr Bailey and his partner are now suing the Irish state over police handling of the case.
Two years ago, French authorities failed in their attempt to extradite the Englishman from the Republic of Ireland, in a bid to question him about the murder.
On Sunday, the Irish state broadcast RTÉ reported that recordings of two key witnesses in the Toscan du Plantier case are among the 2,500 secret tapes retained by police.
The two witnesses are County Cork shopkeeper Marie Farrell and Martin Graham, an acquaintance of Mr Bailey.
Ms Farrell later claimed she was put under pressure to wrongly identify Mr Bailey as a suspect in the murder case.
His lawyers have already asked for access to recordings of a series of phone calls made in 1997 between officers and the two witnesses.
The murder victim's family lawyer, Alain Spilliaert, told RTÉ on Monday that the existence of the recorded calls offered an opportunity for a new and complete review of the case.
'Preserved'
The lawyer said her family's main concern was that the tapes had not been destroyed.
"If these recordings, tapes, for example record some phone calls given by Marie Farrell to the garda (Irish police) this should be of major interest.
"Our concern - the family concern - in the last few days was that any evidence, any new material should be preserved and kept for the French inquiry.
"I understand the attorney general has instructed to preserve this material and this is quite important for us," Mr Spilliaert said.
The Irish government has set up an inquiry into allegations of widespread secret recordings by police.
Mrs Toscan du Plantier was the wife of renowned French film-maker Daniel Toscan du Plantier, who died in February 2003.
In 2007, her family established the Association for the Truth about the Murder of Sophie Toscan du Plantier, to try to help in the hunt for her killer.