No confidence debate on Justice Minister Alan Shatter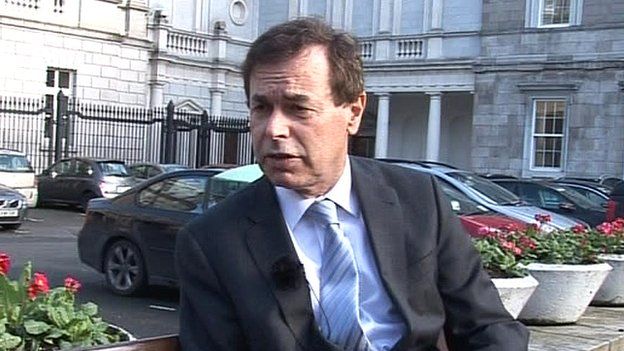 Irish MPs are to debate a no confidence motion in Justice Minister Alan Shatter over the next two days.
The opposition Fianna Fáil party is calling on Mr Shatter to step down over the police recordings controversy.
The Irish government has set up an inquiry into allegations of widespread secret recordings by police.
On Monday, ministers defended Mr Shatter and pointed the finger instead at the actions of the former police commissioner and Department of Justice.
However, Fianna Fáil and Sinn Féin want to keep the spotlight on the minister and are expected to focus on some of the issues in the timeline of events so far.
One of those is why Prime Minister Enda Kenny did not tell Mr Shatter of the impending storm in his department until 24 hours after being briefed by the attorney general.
The former Garda police commissioner, Martin Callinan, said the systems were set up in the 1980s to enable police to record calls to and from control rooms in particular 999 calls, bomb threats and other messages.
The practice continued in some stations over the years with recordings retained in the stations.
Mr Callinan said all recordings except 999 calls ceased nationally on 23 November 2013.