Glasgow sex offender Lorcan Halton appears in court in Republic of Ireland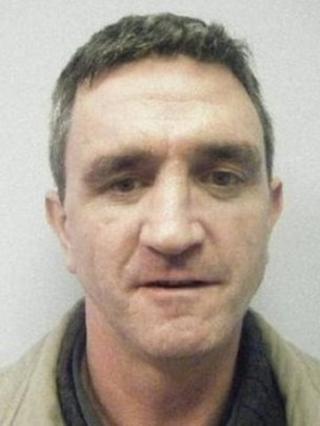 A Scottish registered sex offender who failed to turn up in court in Scotland has appeared before a court in the Republic of Ireland.
Lorcan Halton, 46, was last seen in Scotland as he boarding a ferry to Belfast at Cairnryan on 9 January.
He was charged with failing to notify Irish police of his name, names used by him, address and date of birth as required under the Sex Offender's Act 2001.
He was remanded on continuing bail.
Mr Halton, from Glasgow, but with an address at Corfree, Lough Gowna, County Cavan, appeared before Cavan District Court on Thursday.
The judge was told by Insp Seamus Boyle that he did not know if any further charges would be brought against the defendant until he received direction from the Director of Public Prosecutions (DPP).
A solicitor representing Mr Halton told the court that his client was not in receipt of social welfare and the judge granted legal aid to the accused.
"This is a very serious charge. I will remand on continuing bail to Carrickmacross District Court on 1 May for further directions from the DPP," the judge told the court.