Norway amnesia man: DNA tests confirm Czech link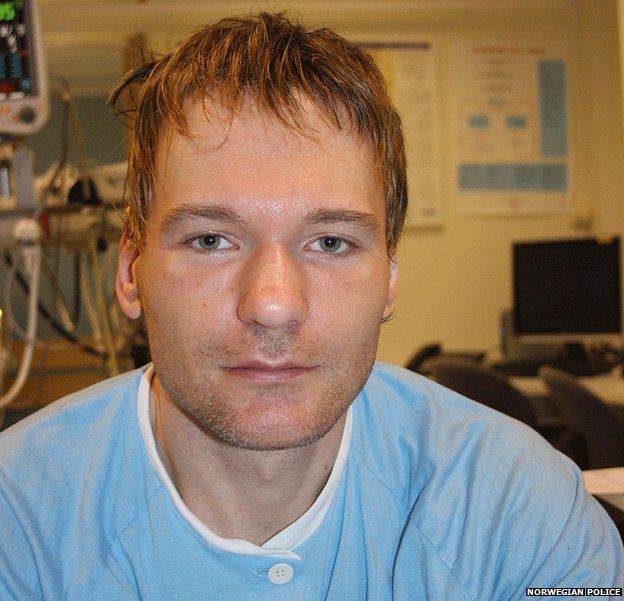 DNA tests have confirmed the identity of a man who was found four months ago in a snowdrift near Oslo, apparently suffering from amnesia.
The man's DNA matched a sample provided by a couple in the Czech Republic who said they were his parents, a Norwegian police statement said.
The couple came forward after the man's photo was released this week.
Mystery surrounds the man's past, with police still investigating whether he had been the victim of a crime.
The police statement said that the man had expressed "great relief" at having been identified.
The statement said he had been referred to the Czech embassy in Oslo, which was expected to give him a temporary passport and contact details for his parents.
Further details about the man's identity had been withheld at his request.
Semi-conscious in snowdrift
The man was found by a passerby in a snowdrift east of Oslo in December, semi-conscious and poorly dressed for the winter.
Adopting the name of "John Smith", the man said he had no memory of who he was or how he arrived in Norway.
As well as Czech, he spoke fluent English with a Slavic accent.
In an interview with Norwegian TV, he said he believed he had been drugged, robbed and sexually assaulted. Injuries to his wrists suggested he had been tied up.
Norwegian police released the man's picture to the press after other efforts to identify him drew a blank.
Their statement on Friday thanked the media across the world whose coverage of the case had uncovered the link with the couple in the Czech Republic.
Amnesia, the partial or complete loss of memory, is usually associated with either physical trauma such as a blow to the head or some sort of psychological trauma.
It is usually a temporary condition and tends to affect only a certain part of a person's experience.