Irish discretionary medical cards to be returned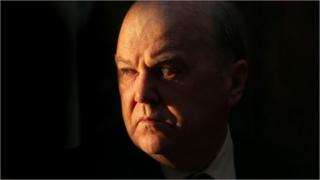 People who have had discretionary medical cards withdrawn in the Republic of Ireland will have them reinstated, the finance minister has said.
Michael Noonan said the health minister and government aimed to find a resolution to the medical cards "crisis".
Last week, the Health Service Executive said anyone who lost their cards before the review of discretionary medical cards was suspended would not get them back.
It said that people who have been refused medical cards will not have the decision overturned following the suspension of the review because it was not legally possible.
In the Republic of Ireland, medical card holders can access a range of health care that they would otherwise have to pay for, including visits to their family doctor, prescription medicines, medical equipment and some hospital services.
The state benefit is means-tested, but a number of the cards are given out on a discretionary basis to people with certain medical conditions.
'Inconsistency'
Irish Transport Minister Leo Varadkar earlier confirmed that the issue of returning discretionary medical cards to those who have lost them was discussed at Tuesday's Cabinet meeting.
Speaking in Dublin, he said over the next one or two weeks the cases of those who have lost their cards will be considered.
Mr Varadkar said: "It's important to remember why the review of discretionary medical cards was done in the first place.
"There was a lot of inconsistency when it came to discretionary cards."
It was also found that a number of people who had discretionary cards were deceased, in some cases they had left the country and doctors were still being paid for those people, he said.
But the minister said that the review process upset a lot of people, even though in 96% of cases their cards were not removed.
The government has faced mounting criticism for the review process, with it being blamed for both Labour and Fine Gael's poor performances in the local and European elections.