Sligo child pornography: Former US attorney charged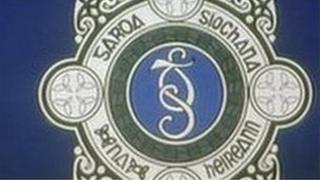 A former US attorney has been flown into the Republic of Ireland from New York to face child pornography charges.
Gerard Gilligan, 66, was accused of possession of 646 images of child pornography in Sligo.
He was driven directly from Dublin Airport after his arrest there on Tuesday to Carrick-on-Shannon District Court in County Leitrim.
A detective gave evidence of arresting Mr Gilligan, who sat at the back of the court in a blue T-shirt.
She told the judge that Mr Gilligan was handed over to her custody in New York by members of the US Marshall Service on Monday.
She said she formally arrested Gilligan at Dublin Airport at 07.14 BST on Tuesday.
The detective sought a remand in custody to Sligo District Court on Thursday for service of the book of evidence.
A defence lawyer said she was not making an immediate application for bail but "possibly" would be on Thursday.
As the judge was formally remanding Mr Gilligan in custody, a man in the public gallery shouted abuse.
The man was removed by police from the courtroom.
Mr Gilligan, with an address in New Jersey, is accused of possession of 646 images of child pornography on 1 March 2009, in a house at Union Place, Sligo.