Quadruplets born in May allowed to return to family home in Limerick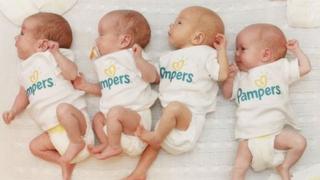 Quadruplets who were born to a Limerick couple have been allowed to leave hospital.
Amelia Helen, Mollie Rose, Lucas James and Lily Grace were born at the Rotunda Hospital in Dublin on 26 May.
They weighed between 2.15 lbs and 4.3 lbs.
Their parents, Grace and James Slattery, were given a police escort to the hospital after Mrs Slattery went into labour. She had been due to give birth by C-section.