Ukraine conflict: EU squeezes Russia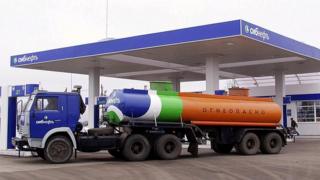 EU ambassadors are likely today to adopt economic sanctions against Russia.
Up until now they have targeted individuals and companies for travel bans and a freeze of assets. The list has grown to 87 people and 18 entities. New names from President Vladimir Putin's inner circle are being added.
Now Washington and Europe's capitals have agreed that new, tougher economic measures have to be imposed. But the squeeze on Russia is some way off full-blown economic sanctions.
Firstly, although there is expected to be an arms embargo it will only apply to new contracts. It will not affect, for instance, the sale of the French Mistral helicopter carriers.
Secondly, there will be restrictions on high-technology energy exports, but equipment related to the gas sector is excluded. (The Europeans are wary of targeting a sector they are so dependent on.)
Thirdly, it will be more difficult for Russian banks to access capital on European financial markets but this will only apply to state banks.
Lost business
Europe's leaders are trying to put pressure on President Putin but they remain keen to limit the damage to their own economies. But this time around there will be pain. Over the past 10 days EU ambassadors have been working to ensure that the pain is shared.
The City of London will lose some business. How much? It is hard to say, but it might run into hundreds of millions of pounds.
Germany has the largest share of exports of high-technology equipment.
France's arms exports are valued at nearly ten times those of the UK.
Only two weeks ago Germany and Italy and some other countries were resisting moving to what they call Tier Three economic sanctions. They were not prepared to damage fragile eurozone economies which have seen industrial production slide in recent months.
So what changed? Chancellor Angela Merkel believes she has personally been deceived by the Russian president and he cannot be trusted. But Germany has made a wider calculation that unrest in eastern Ukraine risks destabilising a region close to the heart of Europe.
So this weekend the German Finance Minister Wolfgang Schaeuble pointed out that "an erosion of peace and stability would be the biggest danger to economic development". So he made the case for more sanctions.
East-west chill
The German government seems to have brought the voters with it - 52% say they now support tougher action. The views of the public have been changed by the shooting down of the Malaysian passenger jet. So the German business lobby, which had been so opposed to tougher sanctions against Russia, has tempered its opposition. The executive director of the German Engineering Federation, whilst predicting that the consequences of the latest measures would be "bitter" for some manufacturers, did not oppose the new sanctions.
If the EU ambassadors do adopt these new economic sanctions it will mark a deepening of east-west tension. It is not a return to the Cold War but it does represent a freezing in relations not seen in 20 years. Over that period Western leaders have brought Russia into the G8 grouping of advanced industrialised countries and treated it as a reliable partner in the community of nations. European countries have expanded trade, to the point that some of them are very dependent on the Russian relationship. But that bond has been broken by events in Ukraine.
Europe's leaders did not want to move to economic sanctions, but they were moved by two considerations: the outrage at the way investigators have been blocked from access to the crash site of the downed plane and secondly the fact that Russia, since the incident, has been allowing heavy weapons across the border into Ukraine.
The calculation in Europe is that it had to act for its own credibility and that it may have to go further to ensure that President Putin and his inner circle understand that their actions carry consequences.
How will Russia respond? Hard to say, although the Foreign Minister Sergei Lavrov said yesterday that Russia would not retaliate or "fall into hysterics".
But if all goes as expected the EU will today take a significant step, aware that it has to risk some damage to its own economic interests in order to put pressure on President Putin and Russia.