Sniffer dog detects 40,000 euros on ferry passenger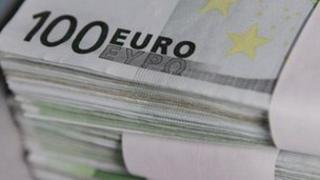 Irish customs officers seized almost 40,000 euros (£32,000) in cash from a man leaving a ferry in County Wexford, on Sunday.
A sniffer dog detected the money being carried in the clothes and luggage of a passenger in his 30s leaving the ferry from France at Rosslare Europort.
The money was seized under proceeds of crime legislation.
The man was detained for three months by court order to allow for further investigation.