Two children die in farming accidents in Ireland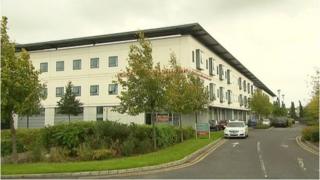 The Health and Safety Authority is investigating the deaths of two children in separate farm accidents in the Republic of Ireland.
A five-year-old boy died in an accident in County Offaly on Monday.
The accident happened in the townland of Kincora, near Ferbane at about 15:00 BST. His body was removed to the Midland Regional Hospital, Tullamore.
On Friday, a three-year-old boy died in an accident on his family's farm near Drimoleague in west Cork.
Chief Executive of the Health and Safety Authority Martin O'Halloran said 17 farming families had lost relatives in accidents this year.
He told the Irish state broadcaster, RTÉ, that machinery was the biggest factor in farm accidents this year.