Actress linked to Hollande wins new French privacy case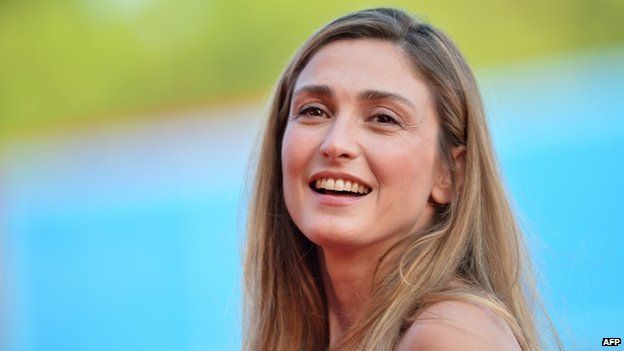 French actress Julie Gayet has won a privacy case over a photo published by Closer magazine during its coverage of her alleged affair with President Francois Hollande.
The photo shows Julie Gayet sitting inside her car, which under French law is considered to be a private space.
The alleged affair made international headlines after it was revealed by the magazine in January this year.
Closer has already paid damages to the actress for publishing the report.
On Tuesday, a court in the western Paris suburb of Nanterre handed photographer Laurent Viers a suspended fine of 1,000 euros ($1,300, £790) for taking the photo of the actress sitting at the wheel of the car.
The fine only needs to be paid if the defendant re-offends.
Closer magazine published the picture with the caption: "It's in her white Citroen that Julie Gayet meets the president."
The director general of the magazine's publisher, Carmine Perna, and its editor in chief, Laurence Pieau, both received suspended fines of 3,000 euros.
Mr Pieau had earlier contested the ruling saying that "for me, a car is not a private space".
But Ms Gayet's lawyer described it as an "important ruling", saying that it was the first time officials from the magazine had been sentenced.