Garda Ombudsman bugging claims: Report unable to identify individual who disclosed information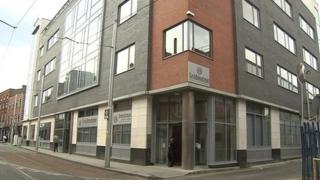 The Irish police watchdog office has said it has been unable to identify the person who leaked confidential information from its office.
It followed claims that the Garda Ombudsman Commission (GSOC) office had been bugged.
The Sunday Times reported that three "credible security threats" had been identified, after a British company was brought in to investigate.
The GSOC said it would not publish its report for security reasons.
The reason given for this was because the report contained "personal data" that could not be redacted.
In a statement on Wednesday, the GSOC said the report had been drawn up by Mark Connaughton SC and detailed a "through examination" of the facts.
He interviewed current and previous GSOC staff, had access to email correspondence, CCTV recordings and used a specialist firm to provide technical analysis of any mobile phones requested.
His report concluded that he was unable to establish individual responsibility for any disclosure - the GSOC said it agreed with this conclusion.
The ombudsman also said it agreed with the report's conclusion that it would be difficult to identify any further useful measures and said no further action was intended.
The GSOC said it had "taken this matter very seriously" and had put in place several measures internally to enhance security of information in relation to GSOC's business, since the emergence of this issue.
These include both policy and practice and technical measures.
The GSOC said it had forwarded a copy of the report to the Justice Minister Frances Fitzgerald.
The bugging claims first emerged in the Sunday Times in February.
It reported that a hi-tech surveillance operation had been uncovered last September at the offices of the police watchdog.
The three-person commission called in Verrimus, a London-based security consultancy, to check its offices for bugs.
An inquiry was undertaken by Judge John Cooke following the Sunday Times story.
He was asked to investigate allegations that the offices had been subject to "unlawful surveillance".
However, in his report published in June, the judge said the evidence did not support the proposition.
He also said it was even more unlikely it would have involved members of the police.
Verrimus, the security firm that identified the "credible threats" at the GSOC office said it stood by its findings.