RTÉ says it is co-operating with police investigation into phone calls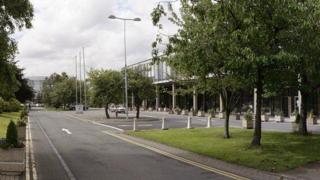 The Republic of Ireland's state broadcaster RTÉ has confirmed that it is co-operating with a police investigation into allegations about phone calls made from its headquarters in Donnybrook in Dublin.
The Irish Independent reported the phone calls were made to a "high profile businesswoman".
RTÉ has said an internal inquiry had been conducted.
It said the individual was not a staff member, but employed on a casual basis.
In its article, the paper reported that the phone calls to the woman were "creepy and menacing".
A spokesperson for RTÉ said the alleged phone calls did not come from the newsroom as reported by the paper, but from a general phone number on the campus.
She added that the incident did not require a review of security.