Anthony Stokes to face trial over alleged Elvis impersonator assault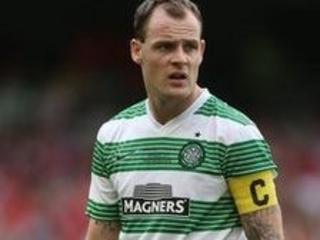 Celtic and Republic of Ireland international footballer Anthony Stokes will face trial next year in relation to an alleged assault on an Elvis Presley impersonator.
Stokes, 26, of Claremont Terrace, Glasgow, is accused of assault causing harm to Anthony Bradley, 42, at Buck Whaley's nightclub in Dublin on 8 June 2013.
The trial has been set for 11 May 2015.
Stokes was remanded on continuing bail until the trial date.