Should women in South Caucasus have more social freedom?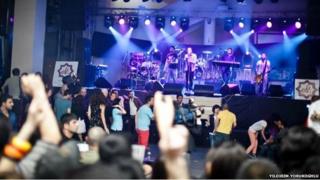 Are you a South Caucasian woman who finds it hard to go out on a night out? How much freedom do you have to go to parties and concerts? We would like to find out more about the social lives of women in the region.
Azerbaijan, Armenia and Georgia were once part of the Soviet Union but after its break up, these areas gained independence. They are now geographically the closest countries to Europe from the former Union.
These countries also enjoy greater social freedom with a vibrant nightlife including music venues, bars and nightclubs. But not all women enjoy these freedoms. Locals report that not that many women go out after 21:00.
We would like to hear from women in the region about their experiences.
Do you live in Armenia, Azerbaijan and Georgia? What are your views on women going out to parties? Are you a woman who goes on a lot of nights out? What do you do on a night out? Or do you think it is a bad idea for women to go out a lot?
Whatever your view, we would like to hear from you. We would also like to see pictures and videos of your night out.
Please send us your material before 4 November. The article will be published on the BBC News website.
Send your comments to haveyoursay@bbc.co.uk and pictures or videos to yourpics@bbc.co.uk or text them to 61124 (UK) or +44 7624 800 100 (International). If you have a large file you can upload here.
Please, only send us photos that you have taken and are happy for us to use. The photos and your comments may be translated and published on the BBC News website and on BBC languages websites as well.