Poland arrests two 'suspected Russian spies'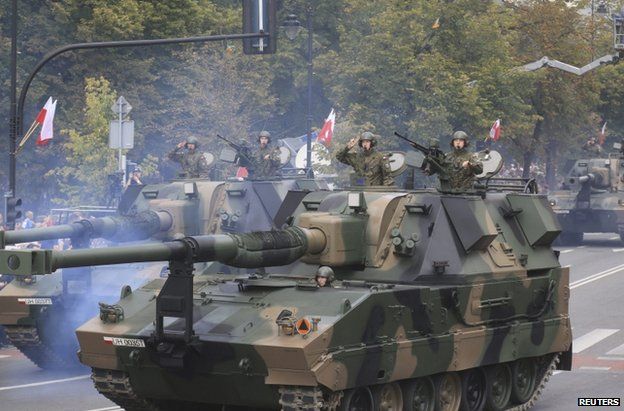 The authorities in Poland have arrested a Polish army officer and a lawyer for espionage, amid reports that they allegedly spied for Russia.
Prosecutor General Andrzej Seremet said they had been detained after months of investigation and were suspected of "hurting Poland's interests".
He did not say which foreign state was involved, but a Polish MP and Polish media said it was Russia.
Poland's relations with Russia have been strained by the Ukrainian crisis.
The former eastern bloc state, which joined Nato in 1999 and the EU in 2004, is one of Russia's strongest critics.
Marek Biernacki, a member of the Polish parliament's intelligence committee, told reporters: "Actions are being taken in respect of two agents of the Russian state."
The two unnamed detainees, he said, had worked for the GRU, Russia's military intelligence agency.
The lawyer, who reportedly has joint Polish-Russian citizenship, is understood to have worked in Warsaw, specialising in economic matters, Polish radio said.