Irish public transport: Passengers face fare increase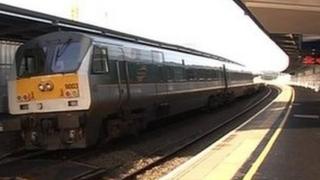 Public transport passengers in the Republic of Ireland are to face fare increases of between 1% and 28%.
The increases will affect train, bus and Dublin city's Luas tram system from Saturday.
Adult, student and child tickets on the Republic's bus service, Bus Éireann, can expect fare increases of between 2.5% and 5%.
Fares on cross-border bus and rail services were not included in the fare increases.