Symphysiotomy redress payments to begin in Republic of Ireland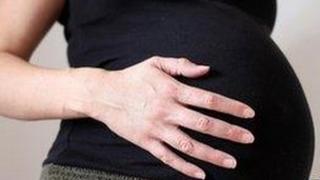 Payments for women who underwent symphysiotomy procedures in the Republic of Ireland are due to begin on Monday.
The Irish government announced in July that a redress scheme had been agreed.
Symphysiotomy is the surgical procedure to break the pelvis during childbirth to allow a baby to be born.
The fund for the compensation scheme is 34m euros (£27m) and three levels of compensation will be available.
Depending on the severity of the injury, women will receive either 50,000 euros (£40,000), 100,000 euros (£80,000) or 150,000 euros (£120,000).
Compensation will be paid on an ex-gratia basis without admission of liability on the part of the state.
The Irish government appointed Judge Maureen Harding Clark as an independent assessor to oversee the implementation of the payment scheme.
The procedure was performed on about 1,500 women from the 1920s to 1984.
About 250 women who had the procedure are still alive today.
A report published on the practice of symphysiotomy said that an Irish mother with a contracted pelvis at the time did not have the option of limiting her family through artificial contraception.
Symphysiotomy was still carried out at a hospital in Drogheda up to 1984, years after it had ceased being performed in other hospitals.
The procedure was replaced by caesarean section.