Azerbaijan downs Armenian helicopter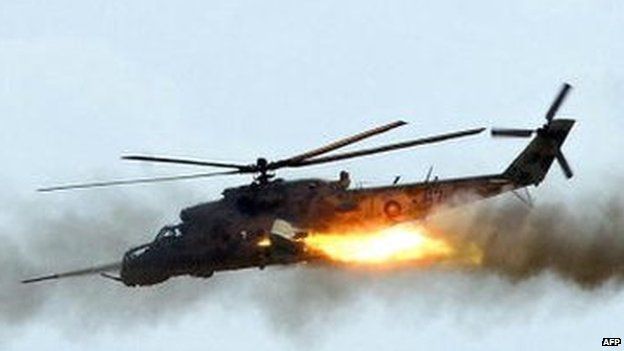 Azerbaijan's defence ministry says its forces have shot down an Armenian military helicopter violating its airspace.
Three crew members were killed in the incident, according to local reports.
The helicopter was flying in the disputed territory of Nagorno Karabakh, an enclave in western Azerbaijan controlled by ethnic Armenians.
A regional conflict dating from the Soviet era ended in a ceasefire in 1994 but tensions have risen again recently.
Azerbaijan's defence ministry said the Mi-24 helicopter was downed close to the frontline between Azerbaijani and Armenian troops.
Separatist officials in Nagorno Karabakh confirmed the attack, saying it happened during a "training flight as part of military drills".
Tensions in the region stretch back decades.
A war broke out in 1988 during the twilight of Soviet rule over Azerbaijan, with Armenian secessionists fighting a bloody conflict against the country's army.
Under the eventual 1994 ceasefire deal, landlocked Nagorno Karabakh and seven adjacent Azerbaijani districts were left under the control of ethnic Armenian forces.
Wednesday's incident was the first of its kind since the deal was signed.