Dutch mum rescues daughter from Islamic State in Syria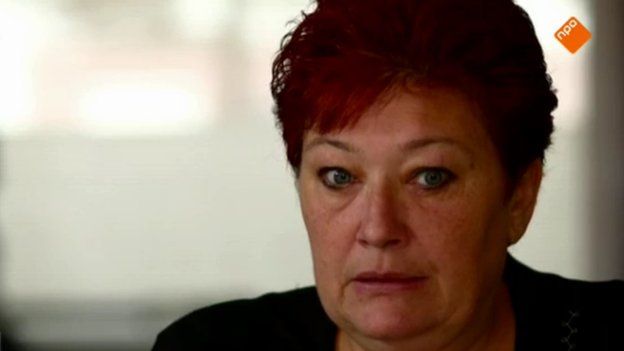 A Dutch mother has returned to the Netherlands with her daughter after going to Syria to bring her back from the Islamic State stronghold of Raqqa.
The daughter, Aicha, was arrested when she returned to her home city of Maastricht, her lawyer told the BBC.
Her mother, Monique, made the hazardous journey after her daughter travelled there to marry an IS jihadist.
Aicha is one of a number of European teenage girls and women who have gone to Syria and Iraq to join IS.
She left the Netherlands in February to marry Yilmaz, a Dutch-Turkish jihadist who had once been in the Dutch military.
Her mother first travelled to Turkey in October in a bid to track her daughter down, but failed to cross the border.
Monique told Dutch TV in September that her daughter had changed within a short period from an enthusiastic Dutch teenager to a radical Muslim, who was in social media contact with Yilmaz and ultimately fell in love with him.
"She saw him as a sort of Robin Hood," her mother said.
After the police were warned of her plans to travel to Syria, Aicha's passport was seized but she used her identity card instead.
Yilmaz told the BBC's Anna Holligan on Wednesday that he had married the Dutch teenager after another fighter she was due to marry was killed in fighting, but they later broke up. "It didn't work, we split. She went her way, I went my way," he said.
Last week, after a plea for help from her daughter, Monique went back, against the advice of police, travelling to Raqqa, the seat of Islamic State's so-called caliphate, according to Dutch media. She reportedly found her daughter and brought her back via Turkey. Yilmaz referred to her in a tweet as his ex-wife.
Aicha and her mother were held on the Turkish border before they were allowed to fly back to the Netherlands.
Dutch officials have refused to go into details about the case.