Albania opens huge Cold War bunker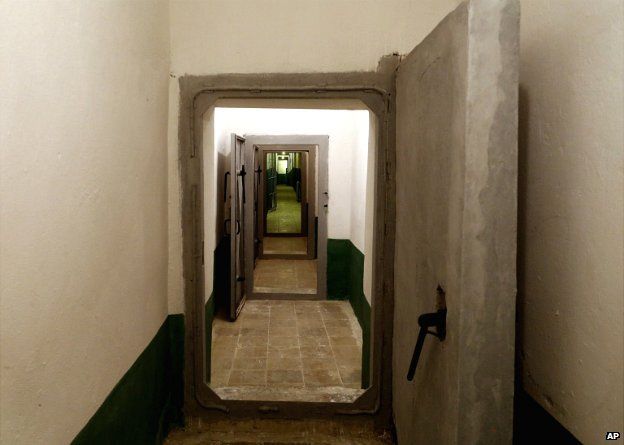 A large secret bunker that Albania's communist regime built in the 1970s to survive a nuclear bomb has been opened to the public for the first time.
Then dictator Enver Hoxha wanted the bunker near the capital Tirana to guard against Soviet Union or US attacks.
Prime Minister Edi Rama showed several Western ambassadors around the 106-room, five-storey complex on Saturday.
Hoxha's regime built up to 700,000 bunkers before he died in 1985. The communist regime was toppled in 1990.
"We have opened today a thesaurus of the collective memory that presents thousands of pieces of the sad events and life under communism," Mr Rama said in a speech in the bunker's 200-seat hall.
The bunker has been opened to the public ahead of Albania's World War Two liberation day on 29 November.
The government plans to use it as a tourist attraction and an exhibition space for artists.