Police hold 15 over Strpci war crime by Bosnian Serbs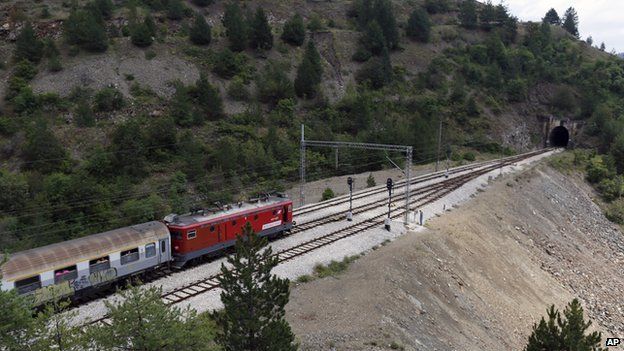 Police in Bosnia and Serbia have arrested 15 men suspected of a 1993 atrocity in which 19 people were hauled off a train and killed during the Bosnia war.
Bosnian Serb fighters ambushed the train in the small Bosnian town of Strpci, near the Serbian border.
Eighteen of the victims were Bosniaks (Bosnian Muslims).
After years of delay the arrests show progress in joint Bosnian-Serbian investigations, a BBC reporter says.
Serbian police arrested five suspects, while 10 were arrested in Bosnia.
They include senior figures in the former Bosnian Serb army, among them Gen Luka Dragicevic, who commanded the military in the border zone.
Prosecutors say the ringleader in the Strpci case was Milan Lukic. The former Bosnian Serb warlord is already serving a life sentence for other war crimes. His brother Gojko was among the 15 arrested.
The victims were tortured, then shot and their bodies dumped in the River Drina. Only the remains of three victims have been found, in Lake Perucac.
The Strpci massacre has long stood out as a symbol of the failings of post-conflict justice, the BBC's Guy Delauney reports from Belgrade.
One man was convicted in Montenegro more than a decade ago. But until now Serbia, Bosnia and the international war crimes tribunal in The Hague had all failed to address the case, he reports.
Evidence has emerged that Yugoslav state officials were warned, allegedly by the Belgrade Railway Company (ZTP), that Bosnian Serb paramilitaries would stop the train and kidnap some passengers.
The Yugoslav state was disintegrating at the time through civil conflict.
"There existed at least a tacit agreement... I mean that some state organs took part," said Serbian Deputy War Crimes Prosecutor Bruno Vekaric, quoted by the Associated Press news agency.