Nikos Romanos hunger strike goes on despite Greek PM meeting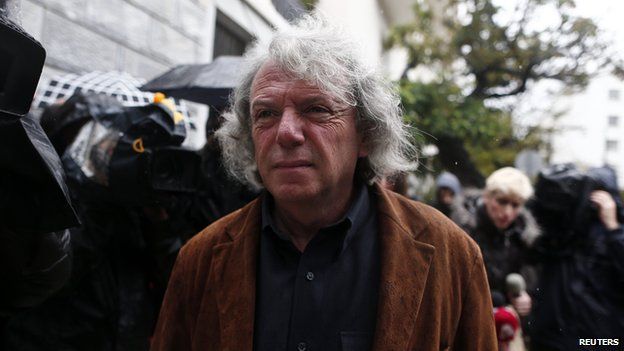 The father of a jailed anarchist on hunger strike in Greece says talks with the country's prime minister have not led to a deal to end it.
Nikos Romanos, 21, gained a place at university while awaiting trial for armed robbery, but was refused educational leave after his conviction.
He has now been on hunger strike for four weeks, and is described as being in a critical condition.
Protesters in Athens marched in support of his campaign at the weekend.
Romanos' supporters used a march to commemorate the death in 2008 of his friend, 15-year-old Alexandros Grigoropoulos, to call for an end to the current row.
Grigoropoulos was shot by a police officer.
Nikos Romanos was with Grigoropoulos when he was shot during a confrontation with police.
He became known as a supporter of anarchist groups following the shooting.
Romanos, who is serving a 16-year sentence, began a hunger strike last month after being refused prison leave to attend lectures.
He passed university entrance exams to study business administration in Athens while he was awaiting trial.
His father, Giorgos Romanos, says he is in a "critical" condition, but suggested little progress was made during a meeting with Greek Prime Minister Antonis Samaris on Monday.
Mr Romanos describes his son as a "political prisoner".
The protests in memory of Alexandros Grigoropoulos, now an annual event, turned violent on Saturday when thousands of people gathered in Athens.
Rioters set fire to shops and cars and threw petrol bombs at police.
Greek police announced an investigation after widely-shared video footage emerged showing an apparent assault by a police officer on a handcuffed protester.
The video, which was shared on social media and broadcast on Greek TV, showed a restrained protester being repeatedly punched and then kicked by a policeman in riot gear.
Greece has experienced increased street violence since the economic downturn in 2008.