Two inmates die in Irish jails over Christmas period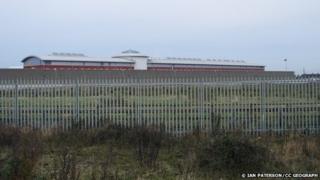 Two prisoners in their 20s have died in separate jails in the Republic of Ireland over the Christmas period.
A 23-year-old man died at Wheatfield Prison in Dublin on Christmas Eve.
Three days later, a 25-year-old man died in Limerick Prison. He was pronounced dead at 04:00 local time on Saturday, 27 December.
Irish state broadcaster, RTÉ, said prison sources had ruled out foul play and reported that drugs may have played a part in both deaths.
The fatalities are to be investigated by the police, the Irish Prison Service and the Inspector of Prisons.