Garda penalty points: Senior officers breached policy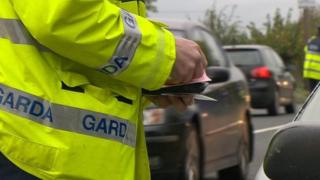 An Irish police report has found that six senior officers continued to cancel penalty points in breach of policy and outside their own areas.
This was despite directions from the police commissioner that the practice was to stop.
The audit began after whistleblower Sergeant Maurice McCabe complained that police were continuing to abuse the penalty points system.
The report examined more than 16,000 penalty points cancellations.
More than 660 of the cancellations were identified as requiring further analysis.
The report found 54 of these took place after the Garda (police) commissioner introduced a new centralised cancellations policy.
Of these, the report identified a total of seven suspicious cancellations.
At least two police officers had points cancelled in questionable circumstances.
One had penalty points cancelled six times, but his previous history had not been checked.
Whistleblowers
Early last year, two whistleblowers, Sgt McCabe and the now retired John Wilson, claimed senior police officers had inappropriately wiped the penalty points from the driving licences of often well-connected offenders.
The issue became part of a broader controversy that saw the resignation of then justice minister Alan Shatter and Garda commissioner Martin Callinan.
The audit also found that in nine cases, six superintendents or acting-superintendents cancelled penalty points, either in breach of the policy or outside their own districts.
This was done despite the fact three of their colleagues had previously been disciplined and after the former and present commissioners had directed the practice was to cease.
One superintendent cancelled penalty points four times without signing the forms properly.
These cases are being sent to the Garda Síochána Ombudsman Commission, but a number of the officers have since retired.
Reacting to the report, Minister for Justice Frances Fitzgerald said there was no hiding place for people who have penalty points improperly quashed.
Ms Fitzgerald said the report would be discussed at Cabinet on Tuesday and later published.
A police spokesperson said they would not be commenting on the report until it is published.