Irish National Lottery hit by 'technical problems'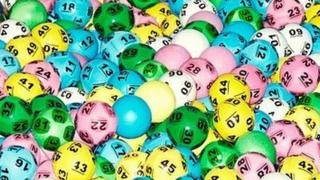 The Republic of Ireland's National Lottery draw, due to take place on Wednesday night, has been postponed because of technical problems.
In a statement, the National Lottery said the problems began on Wednesday morning when telecommunications were hit by a "service outage".
They said the outage had affected businesses across Ireland and Europe.
They postponed the draw for one day and said tickets bought for Wednesday's lottery will now be valid on Thursday.
The national draw is run by Premier Lotteries Ireland [PLI], a company licensed to operate the lottery on behalf of the government.
A statement on the website said: "The National Lottery can confirm that there were technical problems this morning following a service outage related to the 3G telecommunications infrastructure provided by Telefónica.
"This incident affected business customers across Ireland and Europe including over 3,500 National Lottery agents.
"We are continuing work to re-establish the connection between the agent terminals and the network."