France boosts Sunday shopping by economic bill decree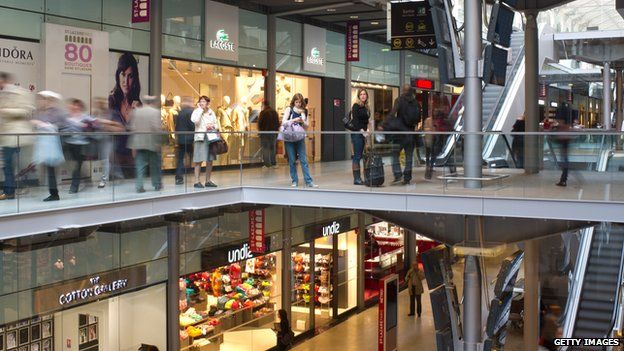 France's government has passed a key economic bill by decree, in a move that could trigger a no-confidence vote.
Known as Macron's Law after Economy Minister Emmanuel Macron, the bill includes an increase in Sunday trading hours and deregulation of some sectors.
More than a dozen government "rebels" planned to block the bill if it was voted on, calling it too pro-business.
The conservative UMP opposition party now has 24 hours to call a confidence vote, which it claims it will do.
However correspondents say it is unlikely that the rebels will vote with them and risk bringing down their own government.
Analysis: Hugh Schofield, BBC News, Paris
There were feverish to-ings and fro-ings this afternoon between the Elysee and the National Assembly over the Socialist government's landmark business law, which is supposed to deliver a dose of pro-market deregulation to the economy.
The government was confident of getting a majority in the Assembly, but appeared to have a fit of panic. Fearful of losing the vote, the government used an emergency procedure to force the law through.
It is being interpreted as a big victory for the left-wing opposition (inside and outside the Socialist Party) and a loss for Prime Minister Manuel Valls and his ally, the young Economic Minister Emanuel Macron, who had battled to get this measure through parliament.
It has gone through, but at great political cost.
French Prime Minister Manuel Valls, who pushed the reforms through, said they were "important, even essential, to relaunch growth, create employment, to overcome certain blockages in our economy".
The bill will deregulate the notary and legal professions by reducing barriers to entry, and it will allow shops to increase the number of Sundays they open from five to 12.
Shops in designated tourist zones, mainly in Paris, will be allowed to open every Sunday, despite opposition from the capital's Socialist mayor Anne Hidalgo.
The legislation will also reduce excessive red tape by simplifying industrial tribunals.
The government hopes the measures will win approval from the European Commission by showing France is committed to economic reform.