Ireland 'ignored warning on crash' and told EC 'don't bother us'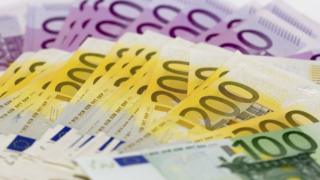 The Republic of Ireland effectively told the European Commission "don't bother us", when warned about the risk of an economic meltdown in 2001, an EC chief has said.
Marco Buti, an EC director general, said the grave warning came seven years before the Irish banking crisis.
He said it was a mistake for the Irish government to snub the unprecedented intervention in 2001.
The EC had expressed fears about the direction in which Dublin was heading.
Addressing the Oireachtas (parliament) banking inquiry, Mr Buti said the then Fianna Fail/Progressive Democrats coalition ignored the "de facto early warning" against tax cuts and more spending at a time when the Republic of Ireland was a "poster child" of the boom.
"It was a mistake, because it was not recognition that fiscal policy could play a more stabilising role," he told TDs and senators investigating events leading to the Irish banking crisis.
"It was an example of the type of reasoning which essentially says: 'We are doing so well, we are in surplus, just don't bother us'."
The warning from Brussels to Dublin in January 2001 was endorsed by the Council of Ministers and was the first time such a public reprimand had been issued.
"The government of Ireland did not implement that recommendation," Mr Buti said.
'Against the wind'
The senior Brussels official said the EC were courageous in issuing the warning - which proved to be right - as it went against the "group-think" of the time.
Furthermore, he was not surprised at the backlash from Irish political leaders as well as some academics.
"It was the right (decision), but I was not surprised by the pushback because it went against the wind," Mr Buti said.
"Ireland was performing beautifully, the public finances were consistently healthy... Why should the commission come out and criticise the poster child? It was a courageous decision."
The recommendation, used for the first time under Article 99.4 of the Maastricht Treaty, ended up being the embryo of EC advice to countries on their fiscal policies, he told the inquiry.
Mr Buti also pointed to the role of the financial regulator "not paying sufficient attention" in the run-up to the crash.
At the time, the focus was on the health of individual banks and not the stability of the financial sector as a whole, he said.
While the EC had a responsibility to intervene in fiscal matters, it was left to each country's regulator to oversee the banking system.
Asked if that was good practice, Mr Buti replied: "If you ask me now, I would say no."