Turkey favours China missile deal for air defence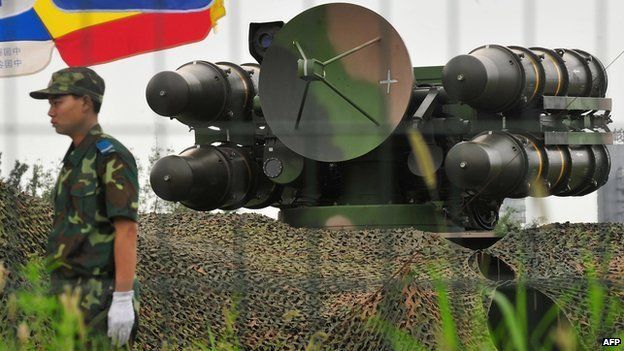 Turkey appears ready to buy a long-range Chinese surface-to-air missile system despite its incompatibility with Nato equipment.
Turkey is a key Nato member, and reports say US and French arms firms have been vying with China's CPMIEC.
The $3.4bn (£2.2bn) Chinese system would be used "without integrating with Nato systems", Turkish Defence Minister Ismet Yilmaz said.
Reports say Nato and the US have urged Turkey not to accept the Chinese offer.
According to a Turkish defence industry official, Ankara has not yet taken a final decision on its planned long-range missile defence system and contract talks with China are continuing, Reuters news agency reports.
He was speaking after the comments from Mr Yilmaz, who was responding to MPs' questions about Turkey's missile defence project.
Mr Yilmaz said Turkey had finished the evaluation process for the project.
The Russian news website Lenta.ru reports that Turkey plans to buy at least 12 Chinese HQ-9 missile batteries. The Chinese system is cheaper than rival systems, it reports.
The other contenders for the contract, Lenta.ru reports, were: the Patriot made by Raytheon and Lockheed Martin in the US, the SAMP/T made by the French-Italian consortium Eurosam, and Russia's Antey-2500 made by Rosoboronexport.