Enda Kenny expects same-sex marriage referendum to be on 22 May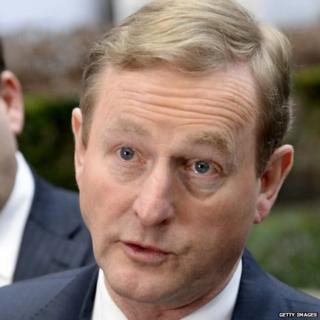 Irish Prime Minister Enda Kenny has said he expects the same-sex marriage referendum in the Republic of Ireland to be held on Friday, 22 May.
Mr Kenny told RTÉ the referendum is about tolerance, respect and sensitivity.
He said that he hoped support for the referendum would hold up and said most members of the Oireachtas are in favour of it.
He said it creates an image of a "tolerant and inclusive Ireland".
Same-sex couples in the Republic of Ireland have been able to enter a civil partnership since January 2011, but not marriage.