German BND spy agency hit by 'Watergate' leak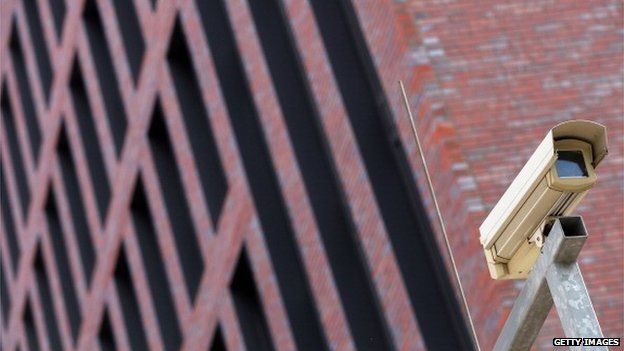 Germany's Federal Intelligence Service (BND) is dealing with what media have described as its own "Watergate" scandal, after taps were removed from its unfinished new Berlin headquarters.
The removal happened on Tuesday and left large parts of the building flooded, police say.
An investigation has begun into the theft, but police have so far found no signs of a break-in.
The incident is seen as embarrassing for the BND, as well as expensive.
A substantial amount of water was released when the taps were removed, spreading over several floors and entering cable and ventilation shafts, the authorities say.
"It is Germany's most closely guarded building site," Frankfurter Allgemeine newspaper says, adding that while there is no clue who caused the damage, it will take millions to repair.
The authorities did not say whether the damage would lead to a further delay in the completion of the BND's new headquarters.
Work on the new home for Germany's intelligence service, which is moving from Munich to Berlin, started in 2006 and its opening has been delayed several times.
The latest date for completion, by the end of 2016, was already in doubt even before news of the latest setback, as technical problems were said to have pushed construction work into 2017.
The unexplained disappearance of the taps, dubbed "Watergate" after the US scandal that brought down President Richard Nixon in 1974, has also triggered considerable reaction on social networking sites.
Konstantin von Notz, a Green MP in the German Bundestag, wondered: "If taps can be removed without anyone noticing, you wonder what can be installed without anyone noticing?"
Others have begun to wonder whether BND really stands for "Bin nicht dicht" which translates literally as "Am not sealed. Certainly not waterproof", but colloquially means "Not all there".