Man held in County Kilkenny over Laois girl abduction attempt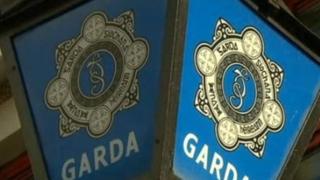 A man has been arrested in County Kilkenny after a Republic of Ireland-wide alert over the alleged attempted abduction of a child in County Laois.
Police were searching for a man after reports that a girl had been put into a vehicle in Cullahill on Wednesday.
Incidents in the Irish Midlands involving a man believed to be driving a silver 4x4 were also reported.
He was said to have been begging for money, but on Wednesday police received reports he tried to abduct a child.
Police were told the man stopped and spoke to two children in the area before putting a young girl into the 4x4.
She reportedly escaped when her 10-year-old brother jumped on the back of the vehicle.
The man is being questioned at Portlaoise Garda Station.
A stolen 4 x 4 has been recovered by police.