Fifteen prisoners at large after absconding from Irish jails since 2010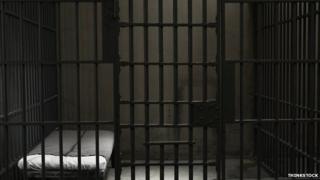 There have been almost 300 incidents of escape from Irish prisons since 2010, the Department of Justice has said.
Fifteen of the 293 prisoners who have absconded from jails in the Republic of Ireland remain unlawfully at large.
In 2010, there were 112 absconders, seven of whom are still at large. Since then, the number of escapes has fallen steadily.
The information was revealed as part of a parliamentary question asked by Fine Gael TD Bernard Durkan.
The Minister for Justice Frances Fitzgerald said the vast majority of offenders who abscond are returned to custody within a short time frame or return voluntarily.
The minister also said the Irish Prison Service established a project team in 2010 to examine how the service might reduce the number of prisoners who are unlawfully at large.