Irish nanny Aisling Brady McCarthy's US murder trial postponed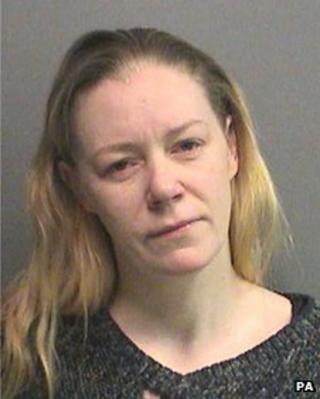 The entire medical case against an Irish nanny accused of murdering a baby in her care in the US is to be reviewed, prompting a further delay to her trial.
Aisling Brady McCarthy, originally from County Cavan, denies attacking one-year-old Rehma Sabir at the baby's home in Cambridge, Massachusetts.
The baby died on 16 January 2013.
Prosecution and defence lawyers agreed on Tuesday it should be delayed. Her trial had been due to start next week.
At a hearing at Middlesex Superior Court, Ms McCarthy's lawyer said the Office of the Chief Medical Examiner was "reviewing the entire case", including nine medical reports from outside experts.
"I think it's in everyone's interest to allow as much time as they need to perform a full reconsideration of the case," her lawyer told the court.
Ms McCarthy's lawyer also told the court that, in light of the delay, he would be applying for bail at a hearing next week.
Ms McCarthy, who was in court, began to cry, when this was mentioned.
She has been in jail since her arrest.
Review
At that hearing, which will take place next Tuesday or Wednesday, it will also become clearer when the trial will begin.
The court was also told it will take a number of days for the examiner's office to find how long the review will take.
The case against Ms McCarthy hinges on the medical evidence and reports, which have been consistently challenged by her lawyers.
Central to the prosecution case will be testimony of child care expert, Dr Alice Newton, who claims Ms McCarthy violently shook Rehma, causing blunt force trauma.
But the defence have questioned the diagnoses of shaken baby syndrome and have raised Rehma's previous injuries and that she was sick much of her young life.
Ms McCarthy had been living in America since 2002 and had worked as a nanny for the Sabir family for six months up until their baby's death.