Ryanair target of £3m bank transfer scam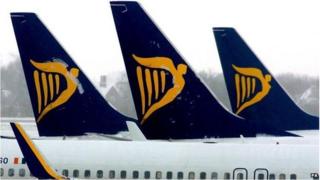 Ryanair has been targeted in a £3.2m international bank transfer scam.
The Irish airline said it had investigated a fraudulent electronic transfer via a Chinese bank last week.
It said that after working with its banks and the relevant authorities, it understands that the funds have been frozen.
"The airline expects these funds to be repaid shortly, and has taken steps to ensure that this type of transfer cannot recur," it said in a statement.
"As this matter is subject to legal proceedings, no further comment will be made."