WHO: Republic of Ireland 'faces worst weight problem'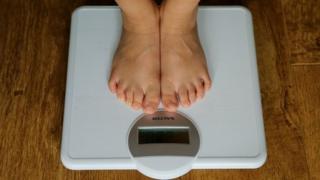 The Republic of Ireland is expected to have the worst weight problem in Europe by 2030, according to a study by the World Health Organisation (WHO).
The researchers have predicted that 89% of men and 85% of women in the Republic of Ireland will be either overweight or obese within the next 15 years.
The WHO study compared data from 53 countries.
It found that Europe as a whole is facing a future obesity crisis of "enormous proportions".
'Worrying picture'
The research will be presented at the European Congress on Obesity in Prague, a four-day event that begins on Wednesday.
The study was co-led by Dr Laura Webber, from the UK Health Forum in London.
She said it presented "a worrying picture of rising obesity across Europe".
"Policies to reverse this trend are urgently needed. Although there is no 'silver bullet' for tackling the epidemic, governments must do more to restrict unhealthy food marketing and make healthy food more affordable."
Dr Webber added that insufficient data from some countries had hampered efforts to make accurate predictions.