Dutch police detain 200 after riot in The Hague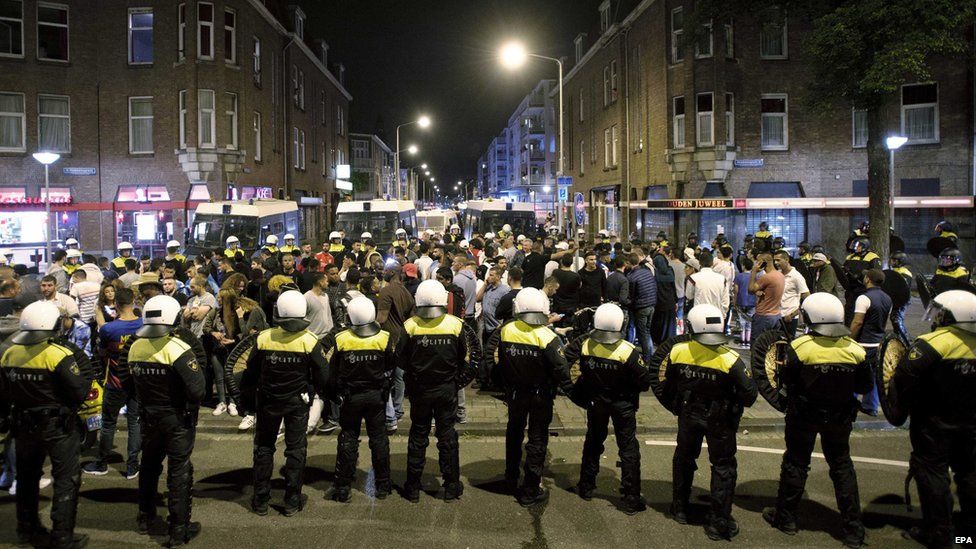 Police in the Netherlands have detained about 200 people in The Hague after rioting in a mainly immigrant area of the city.
It was the fourth night of unrest in Schilderswijk, triggered by the death of a Caribbean man in police custody.
Police say most of those detained were teenagers, who were given a fine before being released.
A night-time curfew was imposed, but protesters threw stones and fireworks at police.
Mitch Henriquez, 42, from the island of Aruba, died in police custody last Sunday.
He had been arrested at a music festival and amateur video footage showed several police officers restraining him before his limp body was put into a police van.