Turkish court overturns order to close 'Gulen schools'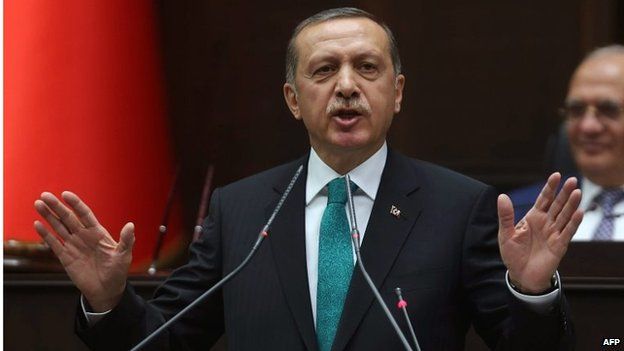 Turkey's constitutional court has overturned a law closing down a network of private preparatory schools linked to an ally turned opponent of President Recep Tayyip Erdogan.
Mr Erdogan has accused US-based cleric Fethullah Gulen of plotting against him.
The schools are a major source of income for Mr Gulen's 50-year-old Hizmet ("Service") movement.
Millions of students attend the schools to prepare for entrance exams.
The law had been due to come into effect on 1 September.
The focus of schools is to help those attempting to win a place at secondary school or university.
Mr Gulen strenuously denies all the charges against him.
Inspired by the teachings of Islamic preacher Fethullah Gulen, who lives in the US
Gulen is a mainstream Sunni Hanafi Muslim scholar, influenced by Anatolian Sufism
There is no formal structure but Hizmet followers are numbered in the millions across more than 150 countries
First expanded into Central Asia after the USSR's demise in 1991
Mr Erdogan had introduced the law as part of what he says are educational reforms.
Turkey's education system lags behind most other developed countries in literacy, maths and science. At the time of the bill's passage, Mr Erdogan described the current system as "unhealthy".
Mr Gulen was once an ally of the president, but in the recent years he has been accused of attempting to overthrow the government.
Tensions between the two were exacerbated in 2013, when thousands of alleged Hizmet sympathisers in the police and judiciary were demoted while prosecutors with alleged links to the movement aggressively pursued investigations against allies of the prime minister.