French MPs' Crimea visit condemned by France and Ukraine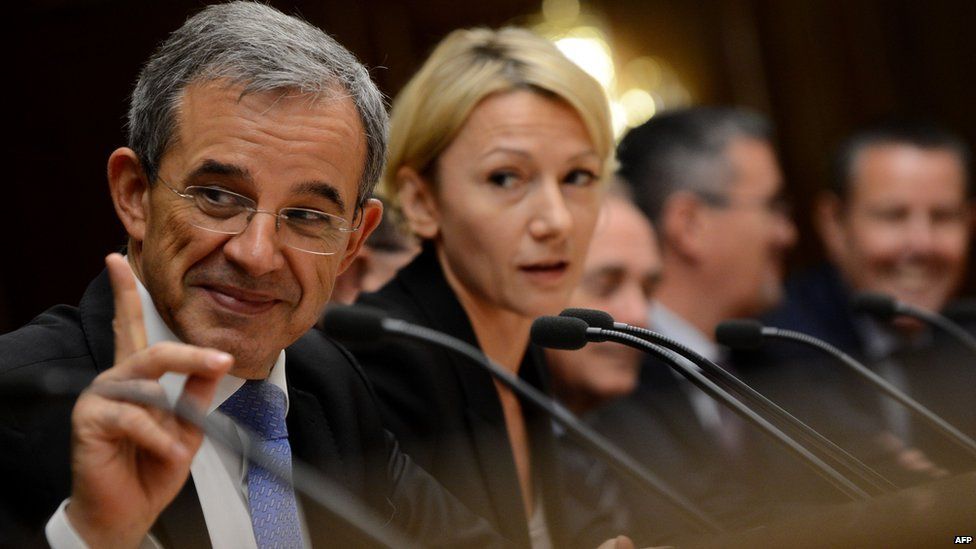 France and Ukraine have condemned a visit to Crimea by a group of French MPs in defiance of Western sanctions against Russia.
The sanctions were imposed after Russia annexed Crimea in March 2014. The peninsula is legally part of Ukraine.
Thierry Mariani and about 10 other centre-right Republican Party MPs arrived in Crimea on Thursday.
The French Foreign Ministry said it was a "violation of international law". Ukraine called the MPs "irresponsible".
The visit "shows disrespect for state sovereignty", the Ukrainian Foreign Ministry was quoted as saying.
Western politicians have avoided visiting Crimea, to comply with the sanctions regime. But a few MEPs went there to observe the controversial 2014 referendum, after the Russian annexation.
All but one of the French MPs are Republicans. The opposition party - formerly called the UMP - is led by ex-president Nicolas Sarkozy.
They met Russian MPs in Moscow earlier on Thursday, including State Duma (lower house) speaker Sergei Naryshkin.
They will spend the rest of the day and Friday in Crimea, visiting Yalta, the regional capital Simferopol and the port of Sevastopol. It is described as a private visit.
The pro-Russian leader in Crimea, Sergei Aksyonov, said the visit was "a recognition by the foreign MPs that the sanctions against Russia are ineffective".
He and other pro-Russian politicians, who ousted Crimea's former Ukrainian administration, are subject to Western visa bans and asset freezes.
Russia maintains that the 2014 referendum - held after Russia seized Ukrainian bases in Crimea - legitimised the region's "return" to Russia. It had been transferred to Soviet Ukraine in 1954, during Moscow's communist rule.
French Foreign Minister Laurent Fabius said he was "shocked" by the MPs' visit to Crimea, the French newspaper Liberation reported.
Mr Fabius, a Socialist, said the visit "risks violating international law - entering Crimea without the Ukrainian authorities' permission means recognition of Moscow's claims".